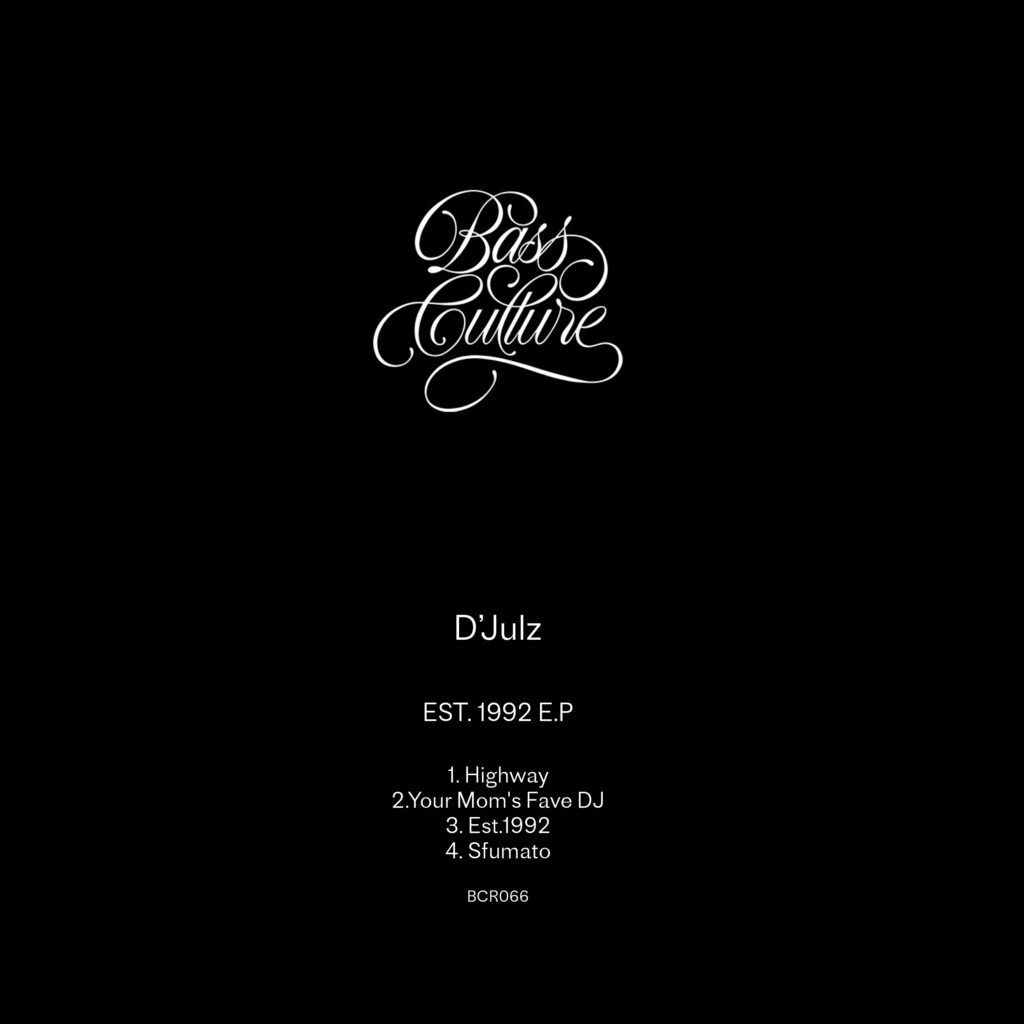 D'Julz – Est. 1992 EP – [BCR066]
After a short break, renowned underground label Bass Culture is back. The outlet has been a source of high quality electronic music since 2009, building a solid reputation over the past 13 years. Label boss D'Julz leads the charge with the first Bass Culture EP since mid-2021. The Est. 1992 EP sees the seasoned Parisian delving into his own history to produce four cuts that epitomise the sounds present in the early nineties, all wrapped up in contemporary packaging, so they sound fresh, polished and vibrant.
The EP kicks off with 'Highway', which merges a 4×4 beat with rolling breaks. A funky bassline drops in along with a vintage melody. As the track develops, D'Julz adds more layers to create a symphony of retro sounds, all bouncing off each other to produce a delightful, uplifting cut.
Next up, 'Your Mom's Fav DJ' also utilises breakbeats to drive the track forward, with a solid groove undulating in the low end. Sultry pads add depth, while Rhodes keys usher in the jazzy second half after a short breakdown. A smooth, mesmerising cut full of flavour.
The title track begins with a mysterious riff, gradually introducing that iconic nineties organ to form the bassline. The atmosphere is enchanting, D'julz building the tension and energy with a considered approach. A cut that has a relatively simple arrangement, which creates maximum impact as it hypnotises the listener with its mystical allure.
Lastly, 'SFUMATO' closes the EP with a touch of high class funk. This is deep house with funkadelic rhythms straight out of the seventies era. The track emanates warmth, wrapping you up in its smooth, comforting composition. A great finale for an EP that epitomises the depth and range of Bass Culture… And we're back.
LISTEN /BUY RELEASE HERE: