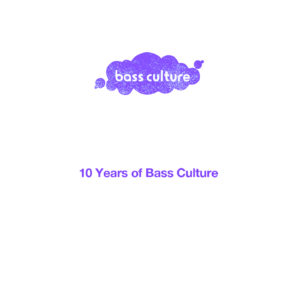 It's a big one for Bass Culture this year as the label celebrates its 10th anniversary. Over the last decade D'Julz has established his label as one of the most respected underground house and techno platforms around. A go-to label for connoisseurs and a home for some of the scene's most renowned artists Bass Culture has never wavered from its high standards. To celebrate the 10th anniversary D'Julz has curated a three-part compilation, gathering fresh cuts from core members of the Bass Culture family for the special edition series. Franco Cinelli gets things started with a cosmic bass odyssey aptly-titled 'BC'. He combines a punchy beats with a heavy, groovy low end to create a propulsive energy. It has a retro aesthetic with the main riff transporting you back to the early nineties. A breakdown close to the end allows for a slight breather before the track closes in a similar vein. Next up John Jastszebski brings us 'Wonder', a smooth deep house cut with mesmerising
pads and crisp percussion. The vibe slowly grows and evolves until we enter the main body of the track, which has a potency that juxtaposes the soft pads perfectly. A lush, potent cut to
send floating into infinity… Finally Sebo K steps up with 'The Scene' a crisp, techy track with a heady atmosphere and hypnotic b-line. This one will wrap you up in its mystical vibe, keeping your body moving and your mind elevated to a higher plane.
It begins, 10 Years of Bass Culture… Look out for the next installments.
SUPPORT BY
Lil Louis, Laurent Garnier ,Raresh ,Apollonia, Sonja moonear ,Mr G, tINI, Danny Tenaglia, DVS1,  Ame , Enzo Siraguza, Sebo K , Satoshie tomiee , Honey Dijon, Dj Deep, Dan Curtin, Fred P, Cassy , Delano smith , Hot since 82, Ben Sims,Ryan Crosson ,Doc Martin, Franco Cinelli , bll patrick, Jackmaster , Steve Rachmad ,Anja Schneider , Francesco Farfa ,Tobi Neumann, Dorian paic..
BCR059 – Mr. G – French Connection E.P
TRACKLIST
Part 1
A1: Franco Cinelli – Bc
B1:John Jastzebski – Wonder
B2: Sebo K – The Scene
Part 2
Mark Ambrose – Haze 1997
Lady Blacktronika – Congrats Bitch
Alex Picone – Melting Moon Dj Skull – Mood
Part 3
Mr G – Now Is The Tim
Leo Pol – Established 1991
D'Julz – Synchronicity
Vinyl & Digital out now:
BUY VINYL (PART 1) | BUY VINYL (PART 2) | BUY VINYL (PART 3)